LAH Lancer Helicopter
Type

Light attack helicopter

Place of origin

India

SERVICE HISTORY
In service

1997–present

Used by

India

PRODUCTION HISTORY
Manufacturer

HAL

Technical Parameters
Length
12.92 m
Width
3.89 m
Height
3.09 m
MTOW
1950 kg
Cruise Speed
176 Km/h
Range
290 km
Endurance
2.50 hr
In 1990s, HAL has developed a light attack helicopter "LANCER". The Lancer Helicopter is a light attack helicopter developed by Hindustan Aeronautics Limited as a cost-effective airmobile area weapon system.
The basic structure of the lancer is derived from reliable and proven Cheetah helicopter. The helicopter has bullet proof front panels and crew seat.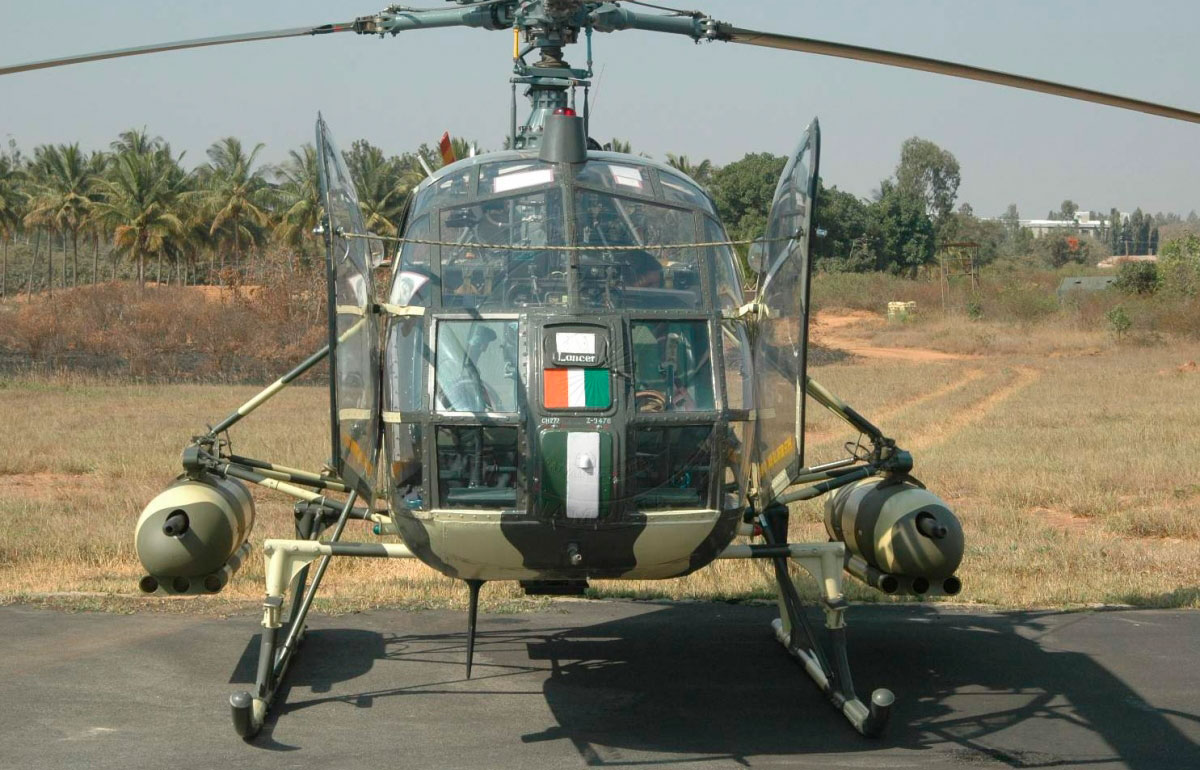 bharat-rakshak.com
SALIENT FEATURES
Optimized for anti-insurgency operations, close air support, suppression of enemy fire, attack on vehicular convoys, destruction of enemy machine gun positions and anti-armour applications.
Carries two jettisonable combination gun-cum-rocket pods, one each on right and left side on suspension points located on the armament pylon,
A gun sight is provided for accurate aiming and firing by the pilot.
Each pod carries one 12.7 mm gun and three 70 mm rockets.
More info:: https://hal-india.co.in/
Gallery