IAR-317 Airfox Helicopter
Type

Attack helicopter

Place of origin

Romania

SERVICE HISTORY
In service

1984

Used by

Romania

General information
Manufacturer

IAR

Model

IAR-317 Airfox

Modification

IAR-317

Technical Parameters
Length
12.64 m
Height
2.99 m
Empty weight
1150 kg
MTOW
2200 kg
Engine
1 Turbomeca Artouste IIB
Power
1 x 640 HP
Maximum speed
220 km/h
Cruising speed
190 km/h
Rate of climb
270 m/min
Practical range
810 km
Service ceiling
3200 m
Hovering ceiling
1520 m
Crew
2
The IAR 317 Airfox was an attempt by IAR to make an attack helicopter out of the IAR 316. Equipped with the same license-produced Turbomeca Artouste IIIB turboshaft, the IAR 317 featured a stepped two-seat armored cockpit for the pilot and the gunner.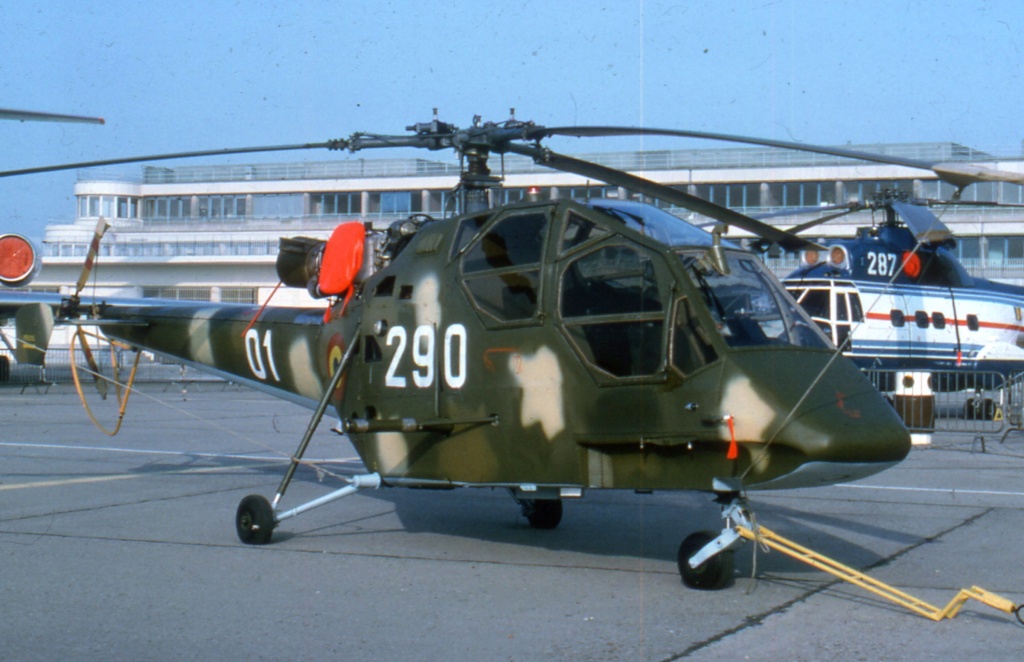 www.avionslegendaires.net/avion-militaire/i-a-r-iar-317-airfox/
The tail boom and rear fuselage was almost identical to the 316. Stub wings mounted on either side of the airframe allowed for the carriage of weapons, including rocket pods, machine guns, and anti-tank missiles. Only one prototype was built. It participated in the 1985 Paris Air Show.
More info:: en.wikipedia.orgaircraft-catalog.com
Gallery